New feature: Two-Factor Authentication
Gasper
on 2020-10-19
We just released a new product feature that provides extra security to user accounts and is available for all users (any plan) for free.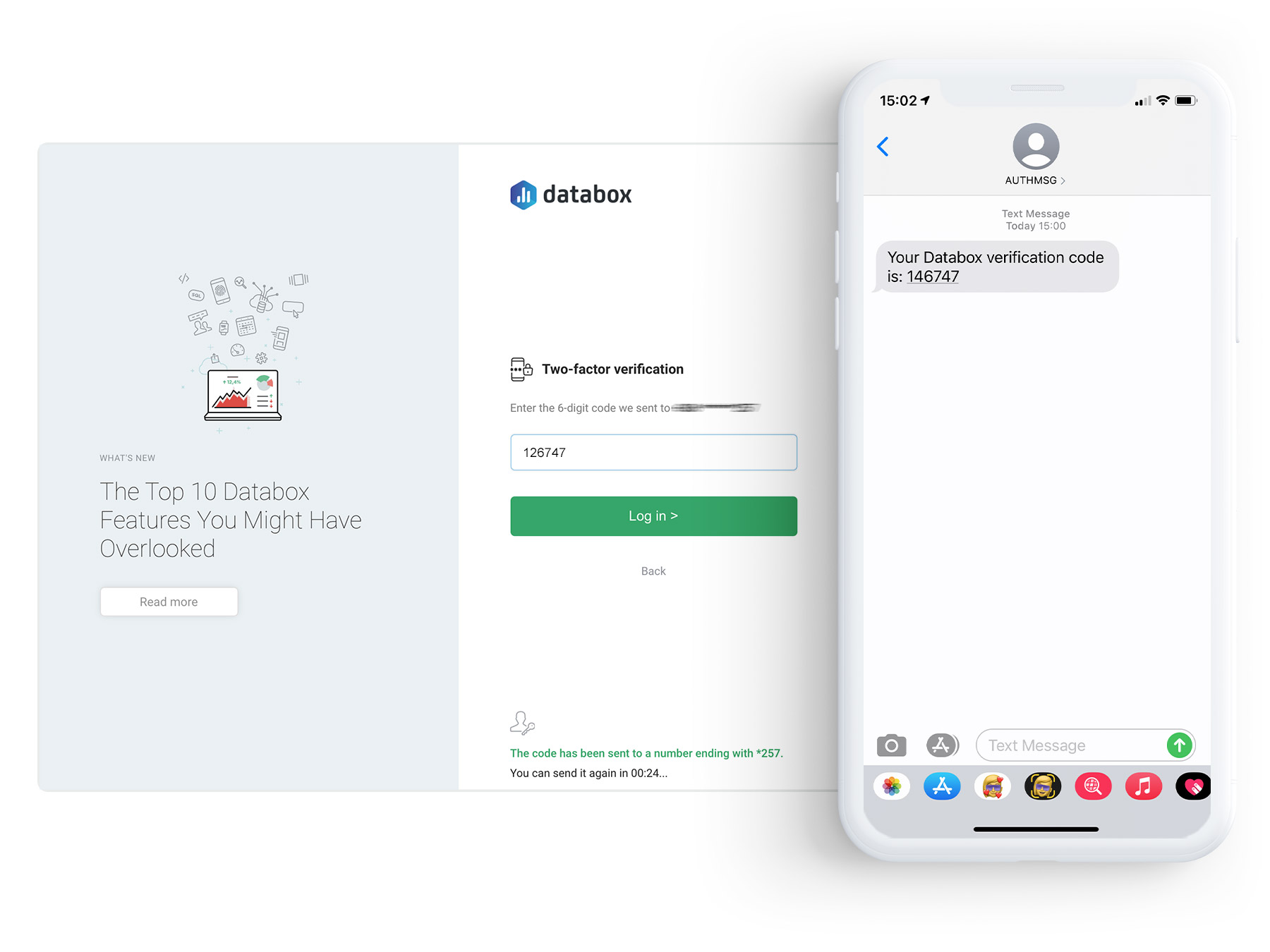 What is 2-factor authentication?
2-factor authentication (2FA) is a quite standard extra level of security when logging into web apps. 2FA requires the user to provide a password along with a second factor of authentication. Databox supports 2 alternative authentication factors:
One-time code sent as a text message (SMS) or
One-time code generated with an Authenticator app (like Google Authenticator or Duo)
Both methods are equally secure. The SMS method has the authentication tied to the phone number, not the device. The Authenticator method is linked to the device.
Note: 2FA works as an extra layer for your username and password. It's not required when using other login methods like Google Sign-in or Single Sign-on (SSO). For those methods, users can enable 2FA in Google or Identity provider (SSO) itself.
2FA is available for all users on all plans, including free. It's the recommended security add-on for everyone.
To learn more on how to set up 2FA, we have a great article here.